EARLY YEARS
Aditya Akkapeddi began his vocal training in Carnatic (South Indian Classical) music from the tender age of 7.  As a young teen, his Western vocal training won him awards throughout his schooling. He won Best Performance of the Years 2004 and 2005 from Thompson Middle-school.
MUSICAL EXPOSURE
As a Student at KM Music Conservatory, Adi has done performances at KM. He was part of the KMMC Chamber choir group consisting of 30 singers. He also participated in classic incantations in January 2012, a concert in the celebration of 50 years of friendship between India and Germany. They performed in Mumbai, Delhi, Calcutta, Chennai, Bangalore, and also in Berlin, Germany. Aditya has also participated in a British Consulate banquet dinner in the honor of launching new scholarships for various Universities in the UK, where he performed a medley of Musical theatre pieces from Bombay dreams, Miss Saigon, and Phantom of the Opera. He has done various performances in Hyderabad, Chennai, Mumbai, Delhi, and Bangalore for corporate shows, parties, weddings and New Year's eve, and other events.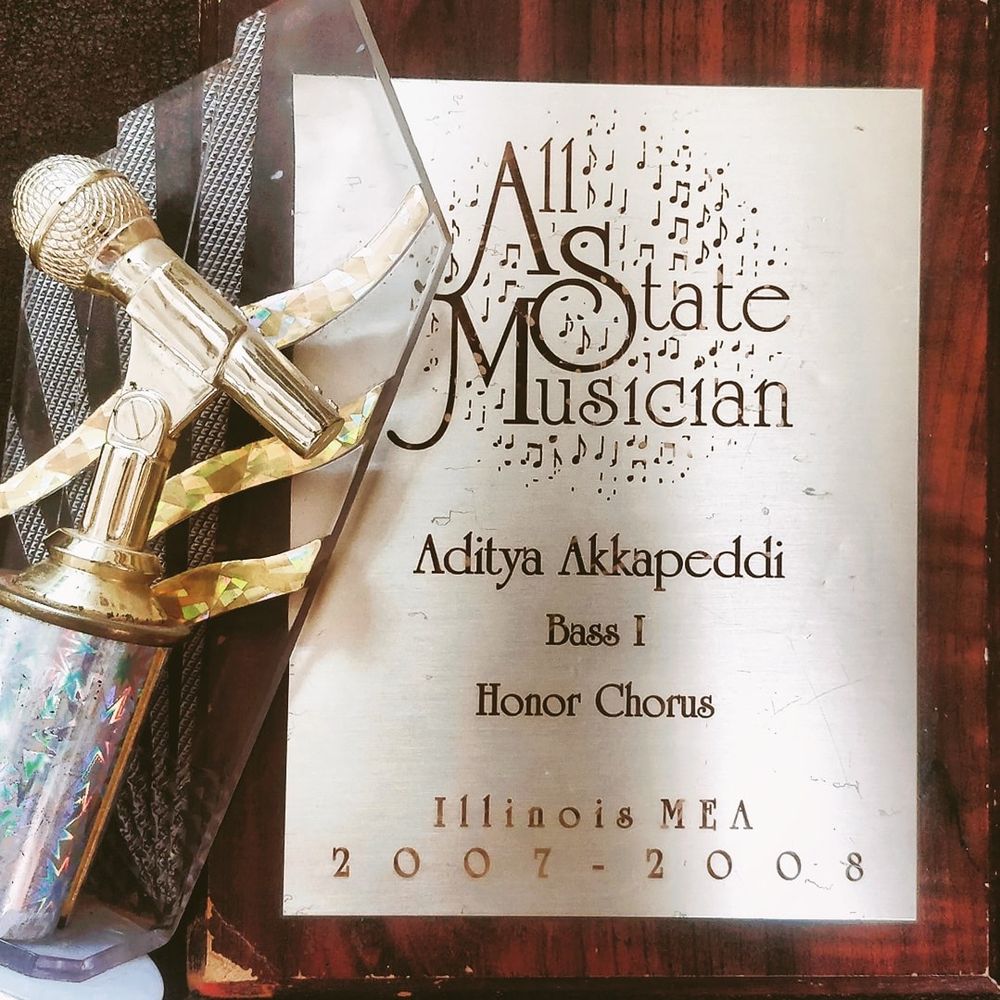 CREATIVE JOURNEY & MUSICAL IMPACT
Akkapeddi's keen ear and talent shown through attained him 2nd place on 'Desi Junction', a US radio competition. He also participated in an ATA (American Telugu Association) event in which he performed a medley of Telugu songs.
​A remarkable achievement in his musical journey was him being selected for BASS 1 in the All State Illinois Honors Chorus Group in 2007 and 2008. ​
Aditya also has a rare ability called 'perfect pitch', in which he can identify musical notes. He is even knowledgable in Music theory & Sight reading .
Some of his musical styles include Opera, Contemporary Pop, Rock & Indian Classical & Contemporary.​ Aditya can also sing in various languages including English, Telugu, Hindi, Tamil, Urdu, Sanskrit, Punjabi, Marathi, Italian, German, Spanish, & French.